Free-Music-Friday: The National Orchestra of the United Kingdom of Goats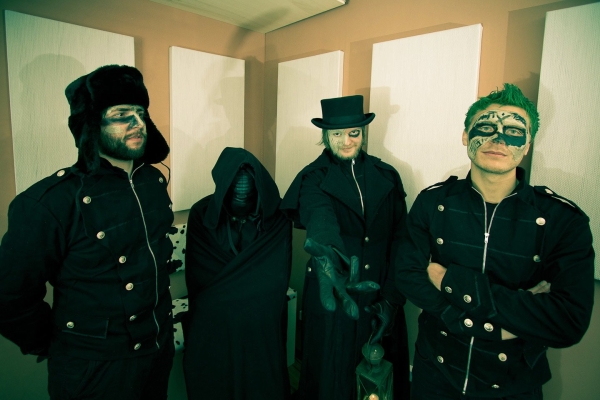 Aus Südtirol kommt die Symphonic-Grind-Pop-Combo The National Orchestra Of The United Kingdom Of Goats, die nach ihrem Debut-Mini-Album "The Chronicles of Sillyphus" (Februar 2011) Ende Mai den Nachfolger "The Three Walls of Kolepta" veröffentlicht hat (beides unter CC by-nc-nd). Die 4 Musiker nennen sich The Admiral, The Coachman, The Seer und The Insane und geizen auch sonst mit Informationen über sich, auch die Webseite beinhaltet zur Zeit nur die Downloadseite, denn die Musik soll im Vordergrund stehen. Und die ist erstaunlich gut genacht, wenn man bedenkt, dass die Songs in Homerecording entstanden sind. Dazu erweisen sich die Musiker als technisch versiert und der Admiral besingt mit angenehmer Stimme die Geschichten von Sillyphus und den Mauern von Kolepta. Weitere Teile der Saga sind angekündigt sowie begleitende Informationen auf der Webseite.
In den Free-Music-Charts bei Darkerradio ist das Nationalorchester seit Februar 2011 mit "The Life of Sillyphus" vertreten, die Plazierung im Mai war der 15. Rang. Bei Radio Utopie gab es für den selben Song sogar zwimal hintereinander die Spitzenposition, dort wurde auch ein Interview mit der Band geführt.
The National Orchestra Of The United Kingdom Of Goats im Netz: Bandcamp | Facebook | Last.fm | Myspace | YouTube