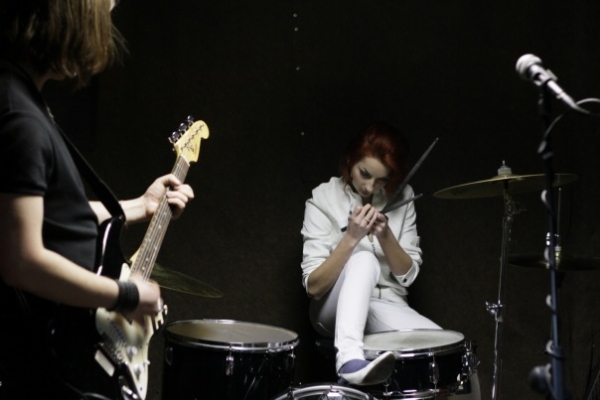 Free-Music-Friday: The Red Sterns
The Red Sterns aus Kiew/Ukraine wurden bei Jamendo als die osteuropäische Ausgabe der White Stripes bezeichnet und ich möchte noch The Subways nachreichen, an die mich die Stimme von Multiinstrumentalist Max Tovstyi stellenweise erinnert, der zusammen mit Olga Shevchenko das Bluesrock-Duo bildet. Die Schlagzeugerin ist bereits die 7. Besetzung an den Sticks.
Weitere hörbare Einflüsse sind beispielsweise Jimi Hendrix, Iggy Pop und The Who. 2011 haben The Red Sterns bei Jamendo ihre The Red Sterns EP (CC BY-SA) sowie die The Red Sterns LP (CC BY-NC-SA) veröffentlicht. Auch wenn manchmal der Blues etwas arg durchgeht, so bieten The Red Sterns einen schönen Garagen-Rock.
The Red Sterns im Netz: Jamendo